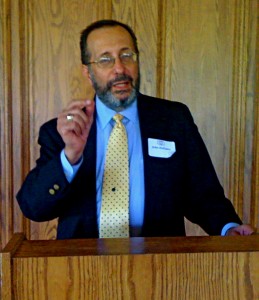 Most of us struggle with communicating effectively. Can you think of some examples in your life? Often, message sent isn't message received. Here are a few communicating ideas for you to consider:
State what you see or hear–without judgment. Then express your feelings and needs. Next, make a clear request–instead of a demand.
Here's an example: I see you left the milk sitting out. I feel worried that it will get sour, and I need your support so that doesn't happen. Would you be willing to consider putting the milk away as soon as you are finished using it?
Communicating like this sounds a little strange at first, doesn't it? Expressing your feelings, and looking at life based on your needs doesn't make you "needy." We all have needs. Here's a summary of some of the more important ones:
Autonomy – To choose one's dreams, goals, value, and one's plan for fulfilling them.
Celebration and Mourning – To celebrate the creation of life and dreams fulfilled. To mourn losses: loved ones, dreams, etc. 
Integrity – Authenticity, creativity, meaning, self-worth.
Interdependence – Acceptance, appreciation, closeness, community, consideration, contribution to the enrichment of life (to exercise one's power by giving that which contributes to life), emotional safety, empathy, honesty (the empowering honesty that enables us to learn from our limitations), love, reassurance, respect, support, trust, understanding, warmth. 
Physical Nurturance – Air, food, movement, exercise, protection from life-threatening forms of life: viruses, bacteria, insects, predatory animals (especially human beings), rest, sexual expression, shelter, touch, water.
Play
Spiritual Communion – Beauty, harmony, inspiration, order, peace.
Here are some feelings you experience when your needs aren't met: Afraid – Angry – Annoyed – Anxious – Apprehensive – Ashamed – Concerned – Confused – Disappointed – Discouraged – Distressed – Embarrassed – Frustrated – Guilty – Helpless – Hopeless – Impatient – Irritated – Lonely – Nervous – Overwhelmed – Puzzled – Reluctant – Resentful – Sad – Unhappy …
Here are some feelings you experience when your needs are met: Amazed – Appreciative – Calm – Cheerful – Comfortable – Confident – Content – Eager – Elated – Energetic – Enthusiastic – Fulfilled – Glad – Good-humored – Grateful – Hopeful – Inspired – Intrigued – Joyous – Moved – Optimistic – Proud – Relieved – Stimulated – Surprised – Thankful – Touched …
My friend, John DeDakis (pictured above — www.johndedakis.com), is one of the most effective communicators I know. He listens attentively, and he takes time to summarize what he hears. Do you?
I'll share more about communicating this way in future blog posts. In the meantime, learn more at: www.cnvc.org.