At the moment I'm not conducting workshops as I'm too busy running 123 Clean Car Wash and refurbishing my home.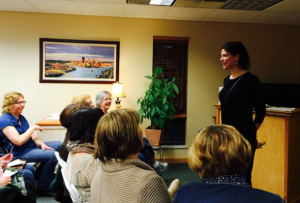 In the past I've conducted workshops based on my book (Volume II is coming soon! 🙂 ) and will be retitled Organized in 5 Simple Ways.
I'm also writing Communicating in 5 Simple Ways. As a former Police Trainer of Non-Violent Communication I've conducted a variety of workshops (for law enforcement and many many others) on Nonviolent/Compassionate Communication – based on Dr. Marshall Rosenberg's work (www.cnvc.org). I teach Rosenberg's "language of the heart" which encourages a common sense method of connecting with others using feelings and needs, and creating mutually beneficial strategies rather than using aggressive defense-oriented tactics.
Reach me by phone or text at 412.373.3743 or @ joyce at joycewilde.com