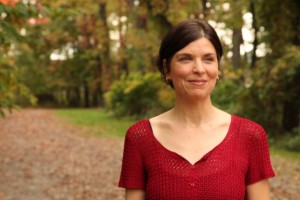 Letter #13
Thanks Joyce, it was very nice seeing you earlier this week. I just got my office back together this morning and I was thinking of you and how you helped me and it's still working. Thanks again for all your help." ~ Margaret
Letter #12
Joyce – Thanks again for everything today, it was timely you were there to help me refocus, realign, and realize how this is just the next step towards the goal I have set forth.  ~  Rob
Letter #11
Joyce was an incredible help to me. After a recent move, I was completely overwhelmed. Joyce was kind and patient. She understood how grief affected my attachment to certain things, and treated me with compassion and empathy. I cannot thank her enough for helping me to create a calm and organized living space.  ~  Carol
Letter #10
Joyce – When we were organizing today I found an unopened birthday card from my husband's sister. It had a 100+ dollar retirement check in it. When my husband arrived home, I told him that you'd found his ring and he was really happy. Also, he was surprised at how much we accomplished in the living room and kitchen. And I was surprised we were able to get some organizing work done in the garage as well!  ~  Sharon L.
Letter #9
I wanted to let you know that reading your weekly blog has helped keep being organized and present (which I want to do/be) in the forefront of my mind. I keep focusing on how much better it feels to have visual organization and keep up with tidying/filing daily. Thanks!  ~  Merri
Letter #8
Joyce spent an afternoon helping me organize an area of my home that had been bothering me for a long time. The change is fantastic; it's such a joy to use the space now! I am also pleasantly surprised by how much she was able to "pre-organize" some other stuff I have yet to get to. I'm more confident now that it won't be too hard to finish (which is the main reason I kept putting it off). A recent and exciting bonus is that we found part of a GPS in my home that went with another part that I knew was in my car. In reuniting the parts, it came to mind that a friend could use it – as she had just posted on Facebook that she needed a GPS! I'm so happy to have it to "regift" to her. I know this is not chance – these are some of the benefits of getting organized.  ~  Maggie J.
Letter #7
Hi Joyce: My time with you was productive and I thank you for your help and encouragement.  I look forward to talking with you and seeing you soon.  I am still determined to continue with this process. . . I have made some progress, I am struggling some, frustrated some, succeeding some, having some clarity, having some confusion, having some fun and now I write in a "stream of consciousness" mode!  It takes time to make new paths!  ~  Patty S.
Letter #6
Hi JOYce – One of the goals of an organizer is to teach the client and I feel that I have gained an understanding of what is required and will continue to work in this area.  You have been fully supportive in helping me and the modeling that I have gained has helped me in my thinking about organization.  ~  Jan H. 
Letter #5
I am currently working with Joyce. I am fairly organized but noticed that I struggle to be organized in a few areas – namely any area that is hidden – my drawers and closets easily get out of control! I have tried many different things over the years but eventually they have all led back to "organized chaos." In one day Joyce helped me create a system that makes sense, is easy to implement, and will be easy to maintain.  ~  Suzanne F.
Letter #4
I recommend using Joyce Wilde to organize any part of your home. I never learned to organize, and my whole life I felt like I was struggling to manage my stuff. Initially I felt overwhelmed and embarrassed with the thought of having someone help me organize. However, I found that Joyce was fun to work with; she enjoys organizing and has good suggestions that helped enormously. She was nonjudgmental and patient during the process and helped me see where I would get stuck. For example, I would tend to get very involved with the details of one small project, and then move from room to room. I had trouble staying focused on the bigger picture of creating a system of organization that would sustain itself over time (which was my goal). Joyce helped me with a big project (the garage) and smaller projects (the pantry/laundry room area and an armoire). She also helped two of my children: daughter age 12, and son age seven. I was delighted to see the 12-year old inspired by the day they spent together; my daughter spent the very next day organizing even more, and her room has stayed much cleaner ever since!  ~  Linda K.
Letter #3                                                    
Hello Joyce –
I'm writing to you to thank you for helping me organize. I moved not long afterward and as a result of the time we spent together I knew where everything was which made the moving process much easier!  Also, I want to say how much it motivated me to have you there; I find that when it's just me I tend to get off track. With appreciation, Samantha R.
Letter #2                                                   
I have been wanting to get my house organized for years.  I had this dream of having my garage, laundry room, and every closet and drawer in order.  I made attempts at organizing but got bogged down in the details.  I wasted so much time trying to find things – or I wasted money buying things I couldn't find.  I knew I needed help.  Joyce came to my rescue. She knows how to organize and helped me and taught me. Joyce is so kind; I never felt ashamed or fearful. I actually had fun going through the holiday items and children's toys. It was good to have Joyce look at things with an objective eye; I still saw things as I remembered them 20 years ago.  ~  Therese B.
Letter #1
Joyce helped me move toward my goals with a combination of organizing and transition coaching. I felt bogged down by too much stuff and too many "shoulds" – which I wasn't even aware of … I liked working with her because she gets to the heart of the issues – sees things clearly, communicates directly, with kindness and a sense of humor. I never felt judged by her. She helped me identify problems and find solutions, and I remain very appreciative.  ~  Ralph J.
– Joyce Wilde, M.S.
You can reach me by phone at 412.996.0111 or via email; joyce at joycewilde.com