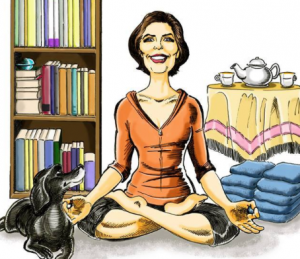 My Master of Science degree is in Clinical Psychology; I'm a Certified Mindfulness Facilitator, and a former Police Trainer of Nonviolent Communication. I've coached in a variety of settings for over 30 years. I listen, I share, I help create order where there was chaos.
I'll help you get clear on what you want to create in your life by looking at your strengths, weaknesses, and interests; will gently challenge you and together we'll learn what's keeping you from moving forward. Through a process of change you'll increase your ability to focus, choose, and follow through — which will allow you to create the life you want — and deserve!
Reasons to have a Personal Coach:
For support and inspiration

To motivate and challenge you

To learn gentle self-discipline

To move forward in a steady, positive way 

To help you to sustain the changes you make 
Reach me by phone or text at 412.373.3743 or @ joyce at joycewilde.com.