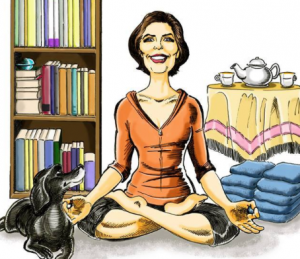 I've coached in a variety of settings well over 30 years, and list my credentials on the home page.
I listen, share, and help create order where there was chaos. We'll get clear on what you want to create in life by looking at your strengths, interests and goals. Through a coaching and challenging process you'll increase your ability to focus and follow-through to create the life you want.
Reasons to have a Life Coach:
For support and inspiration

To motivate and challenge you

To help learn gentle self-discipline

To move forward in a steady, positive way 

To help you to sustain the changes you make 
Online or in-person (face-to-face) is preferred to phone call (as non-verbals make up much of communication); my fee is $200 for 90-minute sessions. In-person 4-hour coaching/hands-on organizing sessions are $500. It's suggested and really helpful (but not necessary) to read my book before an organizing session. If you can't afford my rates give me a call and we'll work something out.
Reach me by phone or text at 412.612.3697