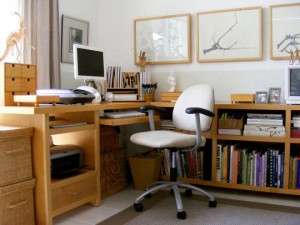 Whether it's your physical space, or your time and tasks, I'm happy to assist you in reviewing your organizing needs and helping you find solutions. Together we'll create quality systems that support your lifestyle, values, and personality.
I have organized:
Offices, projects, meetings, presentations, electronic and paper files, time (schedules, goals and deadlines) and general clutter!
                                  Organizing is a process, not an event. 
Initially, you need to invest time to create a system and the supporting info-structure. Then by using the systems regularly they will work for you.
Reach me by phone/text at 412.996.0111, or via email: joyce at joycewilde.com or 1wildejoyce at gmail.com.